A concept of
Welcome Group of Companies
MALL MART, an ingenious and pioneering concept that originated from the innovative minds at Welcome Group of Companies, has triumphantly ascended as a rapidly burgeoning and eminent chain of convenience stores that maintains a noteworthy existence both within the UAE and beyond. With 32 strategically positioned outlets in the UAE alone, 10 additionally situated outside of the UAE, and a seasoned 10-year tenure within the industry, MALL MART has cemented its standing as a trailblazing leader in the retail sector. The global reach of MALL MART's impact and success is exemplified by its presence in countries such as UAE, Qatar, Bahrain, Oman, India, and the UK.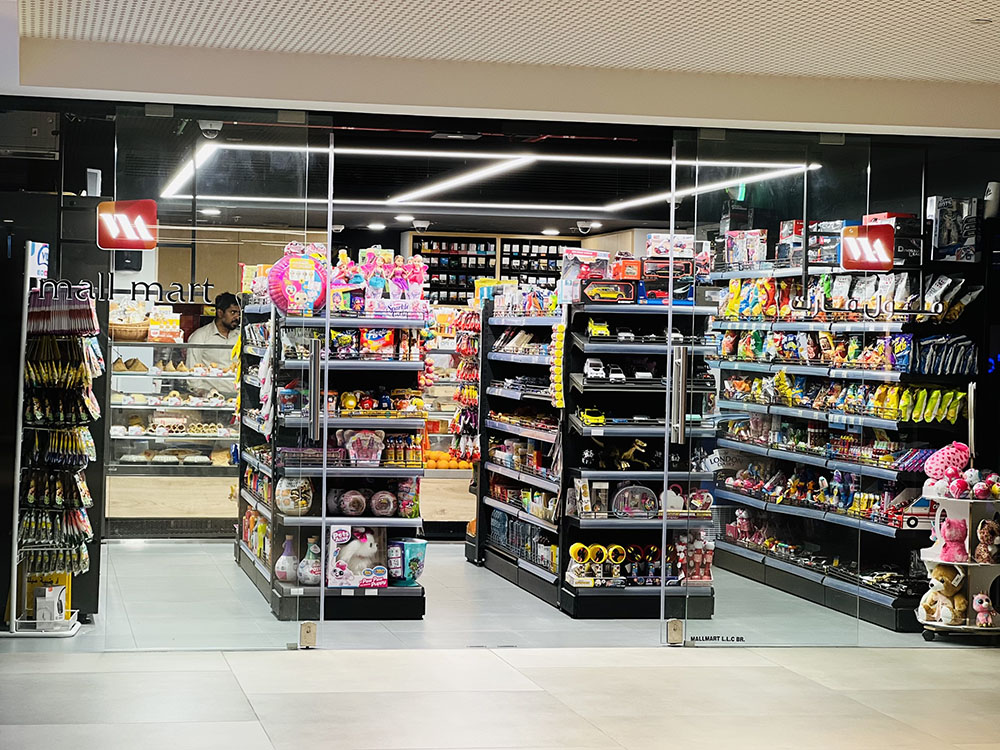 Juices & Beverages
Quench your thirst with our refreshing juices and beverages

Toys
Let your imagination soar with our fun and playful toys!

Confectionaries
Indulge in sweet delights with our delectable confectionaries

Chocolates & Candies
Experience pure bliss with our tempting chocolates and candies

Chips & Cookies
Crunch into happiness with our savory chips and delicious cookies

Fizzy & Energy Drinks
Revitalize your body and mind with our fizzy and energizing drinks

Sandwiches & Snacks
Satisfy your cravings with our freshly-made sandwiches and mouth-watering snacks

Ice cream
Cool down and indulge in our creamy and irresistible ice cream treats

Filipino Snacks
Take a bite of the Philippines with our mouth-watering selection of Filipino snacks

School Stationery
Get ready to learn and explore with our quality school stationery

Burgers & Rolls
Sink your teeth into our juicy burgers and flavorful rolls - satisfaction guaranteed!

Biryani & Noodles
Take your taste buds on a flavorful adventure with our authentic biryani and mouthwatering noodles

Fresh Fruits
Stay healthy and refreshed with our juicy and nutritious fresh fruits

Arabic Snacks, Sweets & Cookies
Experience the exotic flavors of Arabia with the authentic Arabic snacks, sweets, and cookies

Protein Bars & Vitamins
Fuel your body with our protein-packed bars and snacks - power through your day!

Salads & Smoothies
Elevate your health with our fresh and delicious salads and smoothies
Experience convenience like never before!
Our commitment to superior service ensures utmost satisfaction for our esteemed clientele, while our diverse inventory of stationary products, daily essentials, gift items, recharge cards, Salik tags, and other indispensable commodities further augments the MALL MART experience.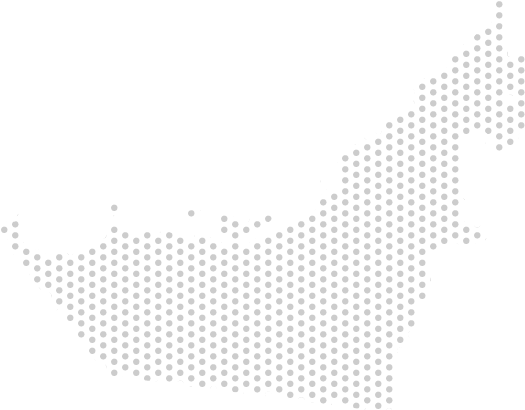 Mall Mart, a distinguished and innovative concept has achieved remarkable success as a prominent convenience store chain with a formidable presence across the UAE and beyond. With 32 outlets in the UAE alone, and 10 additional outlets at locations in countries such as Qatar, Bahrain, Oman, India, and the UK, and over 10 years of experience in the industry, Mall Mart has solidified its position as a leader in the retail sector. Mall Mart's extensive inventory includes a carefully selected range of Arabic and European Western brands that cater to all patrons' discerning tastes and preferences.
Govind
I love the variety of products available at Mall Mart. I can always find everything I need in one place.
Garcia
Keep coming to Mall Mart just for their bakery items, they are just too good, finger licking delicious.
Dinesh
I have been buying recharge cards from this supermarket for years, they have Du, Etisalat and Salik recharge chards also available! Quite convenient for me as their stores are easily available around U.A.E
Aishwarya Iyer
They have everything you need to stock up on household essentials like cleaning supplies, daily essentials, and basic groceries. Their prices are very reasonable, and the quality of the products is excellent.
Hayat Sheikh
I particularly love the variety of dates available here. The Arabic sweets are also delicious and are perfect for special occasions or as a sweet treat.
Vaseem
The customer service at Mall Mart is exceptional. The staff always goes above and beyond to help me find what I need.
Aishwarya Girish
Quite impressed with the freshest fruits one could possibly find.
James campbell
I've been shopping at Mall Mart for years, and I've never had a bad experience. The quality of the products is always top-notch.
Mohammad Farooq
I always have a great shopping experience at Mall Mart. It is quite well-stocked, and everything is easily available under one roof.